NEW LOOK GIRLS COLLEGE, PARTAPUR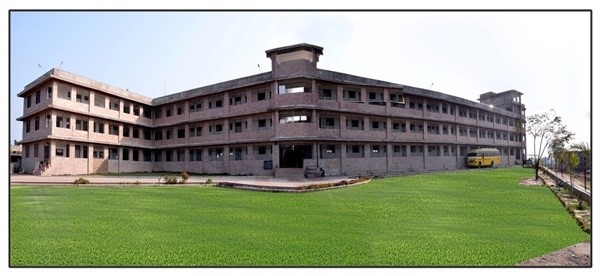 RIICO INDUSTRIAL AREA, BHAGORA DIST :BANSWARA (RAJ.)
CANTEEN FACILITY
For all the students, lunch & snacks facility is available at our campus canteen. Ranging from Masala Dosa to Sabzi/Parathas we have a wide variety of dishes being served every week.
ACTIVITY ROOM
The college provides a one hour  every day for the kids to freshen their minds.
DIGITAL CLASSROOM
New look Digital Classroom is a computer-based classroom learning solution developed to assist lecturers and colleges to effectively deliver subject knowledge in an interactive, fun-filled manner in the classroom.
If you are concerned about the performance of your students, their level of interest in the class and the retention capacity, then New look Digital Classroom is an ideal solution for your college.
BUS FACILITY
We provide a fleet of buses from all parts and corners of the city. This facility once availed cannot be discontinued.
SPORTS & GAMES
To acquire physical fitness, an emphasis is laid on maximizing student participation in the sports and games activities. Facilities and coaches in the entire range of indoor and outdoor games and sports are provided. Above all Yoga is being practiced every day for every student.
LABS
We Provide well settled and fully equipped laboratories for Physics, Chemistry, Biology, Computers, Drawing & Painting, Geography, Home Science etc. to nurture the students curiosity and spirit of enquirer.
WI-FI CAMPUS
Campus is 24 hours wi-fi free zone for students & lectures to be connected with information superhighway, global world.
LIBRARY
The fully computerized library subscribes to the best of magazines, periodicals and journals besides providing rich and varied resources on almost everything.