A Well equipped college library and reading room is available in the college itself.
We Are
"First Permanent Affiliated College"
by
Govind Guru Tribal University
It is an E-learning solution that combines the best of the hardware, software.
DIGITAL CLASSROOM To inculcate a sense of discipline among the youth and to develop their character.
N.C.C.

A Well equipped college library and reading room is available in the college.
COLLEGE LIBRARY

The college not only focuses on academic development but also on the physical and emotional development of students.
SPORTS & RECREATION

In order to provide a practical exposure about the functioning in renowned industries.
INDUSTRIAL TOUR This is college provides hostel facility to the girls, those who are living higher distance from the college.
HOSTEL FACILITY


Why NLGC?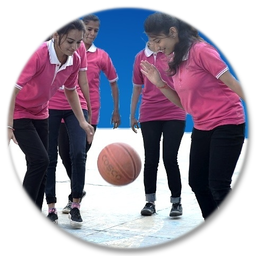 100% Placement Guidance.
Skilled & Experienced Faculty.
Industrial Training & Career Counseling.
Personality Development & Spoken English Courses.
Audio Visual teaching with L.C.D. Projector.
Sports Facilities
State of the art Infrastructure
Bus Facilities inside the city & Outskirts
NCC Training
Rovers & Ranger
Well Equipped Updated Computer Lab, Library & Science Labs
Well Equipped Updated Fine Art Lab, Geography Lab & Home Science Lab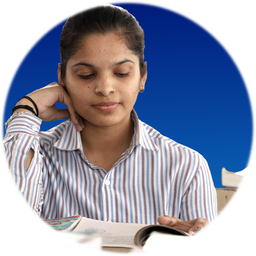 About New Look Girls College
In recent years, the New Look Girls' PG College has become one of the leading academic and innovative Institutions. Today, the college stands as a most excellent college dedicated to serving its state, the nation and the world. We've been recognized by The Dainik Navjyoti, The Rajasthan Patrika, The Dainik Bhaskar Journals for the quality of our graduates, our postgraduate entrepreneurship and for our overall excellence.

The State of New Look's success depends upon a world-class education and innovation. New Look functions in a knowledge-driven, global economic environment in which change is lightning-fast. Other regions and peer institutions are not standing still, and in the growing competitive environment, New Look's continued success must be a priority. The state will depend increasingly on the talent, knowledge and creativity generated by its flagship college.

The institute is providing a platform where girls can shape a future of their choice. The aim is to provide all opportunities to girls and women of our region, so that their inner talent can be nurtured producing Responsible, Sensible, Confident girls and women of society.

Mr. Pradeep Kothari
(Hon'ble Director)
Dear Students,
It gives me immense pleasure to present New Look Girls' PG College to serve girls of Banswara region. I feel that the girls of region are in at most need of exclusive education. Education has a given a position status to woman.
Mr. Deep Kothari
(Deputy Director)
Our belief in woman empowerment through Technology and Innovation has helped adding digital wings of sophistication and making New Look Girls Colleges to be counted among The most modern Campuses in India.
Mrs. Lata Kothari
(Academic Director NLGI
)
Schools for centuries have been shaping the destinies of people. Our commitment to quality is evidenced by highly qualities teachers, modern and well equipped facilities which help children to develop qualities that all make them secure and independent as they grow.
Dr. Sushil Sompura
(Principal NLGC)

(Coordinator New Look Group of Colleges)
Dear Students,
Every girl is unique and they learn in their unique style, growing minds have infinite capacity to understand and grasp various skills. We aim to develop knowledge, discipline, confidence, excellence and a sense of responsibility amongst them.
Want to be an intern
with us and you are
a student?
NLGC
N

urturing the

L

earner's

G

race and

C

onfidence
The Education of Tomorrow, Rooted in Tradition Invites You
"Our purpose is to provide a safe, happy environment for your girl candidate, where she is able to be herself and thrive; while acquiring the higher educational foundation needed to achieve her dreams"